Tree root barriers for protecting pavements, roads and driveways
Trees and large shrubs require substantial amounts of water which is collected via the tree's root network. As a result of growth or the need to find more moisture, this root network can extend many metres from the trunk of a tree and can grow under the surfaces of nearby pavements, footpaths, highways and roads.
As the tree root grows it will exert a steady, persistent and increasing force on the soil around it and can also cause localised subsidence. This will in turn transfer to the finished surface causing significant damage to pavements and roads, resulting in cracks and highly uneven surfaces.
It is now a requirement for developers, local authorities and housing associations to ensure that these surfaces are protected from damage by tree roots in accordance with British Standards guidance.
Greenleaf Innovations are able to assist with a variety of root barrier options. This includes a precise, clean cut method that allows us to cut the roots closer to the tree than other methods if required and significantly reduces the likelihood that the tree will die back. We can also install barriers where trees are due to be planted as part of a longer term strategy to minimise the risk of roots causing damage to roads, driveways and pavements.
When to choose a tree root barrier solution:
Severe pruning or removal of the tree are unacceptable methods of amelioration.
The tree must remain (e.g. due to a Tree Preservation Order).
When the tree roots will be in the vicinity of finished surfaces such as pavements and highways.
To ensure that finished surfaces can be used safely by the end users.
Benefits of a tree root barrier:
Quick Installation
Minimal Disruption
Enables Vegetation to remain (and so facilitates work on trees protected by Tree Preservation Orders)
Can be undertaken during the nesting season (trees cannot be removed if they disturb nesting birds or roosting bats)
Tree root barrier installations with hydro vacuum excavation
As with any landscaping, the installation of the tree root barriers can be disruptive to the site. For many clients it is preferable to use a 'hydrovac' as an alternative. This piece of specialist machinery uses water jets and suction to cut a narrow trench for the installation of the barrier. This method will ensure that any disruption from the installation if minimised and that your property is left as tidy as possible during and upon completion of an excavation. See figures 1-2.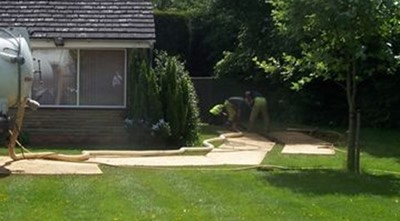 Figure 1. Root barrier installation using hydro vacuum excavation. This creates less disruption than a mechanical excavator. (M Kawecki)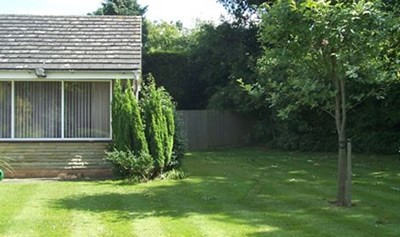 Figure 2. The tree root barrier has been completed using hydrovac excavation and the disruption to the site is minimal. (M Kawecki)
The advantages of installing a root barrier using hydro vacuum excavation are as follows:
A 100% safe method of digging. Hydrovac excavation eliminates the risk of strikes on services.
A neat and minimal trench of roughly 6 inches wide.
Minimal ground disturbance around trench.
Allows roots in trench to be cut cleanly whereas tearing damage caused by an excavator could cause infection to spread up the roots.
Overcomes access issues as the truck can operate about 30 metres away from the excavation.
Minimal collateral damage to lawns/area where root barrier is being installed due to tracking of vehicle.
Capable of installation in areas under walls and with awkward shape/lines.
Contact Us
If you believe that we can assist you then please contact us via the contact form, via email (contact@greenleafinnovations.co.uk) and we'll be happy to discuss your requirements. We look forward to talking to you.