Passive House Builder or Contractor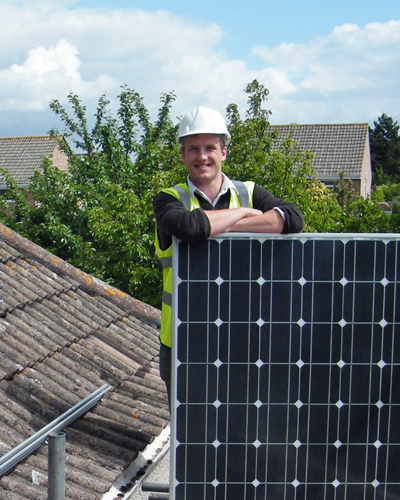 Are you looking for a Passive house (Passivhaus) builder to make your Passive House project a reality?Designing a Passive House on paper is a challenge, but turning the plans into reality takes skill and a thorough understanding on site of the standards required.
This is where we come in, though if you're looking for a Passive House Designer or Passive House Architect we can provide a full Passive House Design and Build in partnership with some of our Associates.
Below are some of the tasks we will undertake as the Passive House Contractor.
Communication
Delivering a building to the Passive House standard requires integral planning with all the parties involved. It is imperative that the design is fully understood by the contractor in order that all works can be properly conducted. We will work closely with the designer and ensure that all site personnel understand the works that they are undertaking.
Time scheduling
Scheduling is important in any construction project, though is even more important in a Passive House project where the airtightness of the building must be accommodated at each stage, from windows to services.
Quality Control/Assurance
As well as ensuring that all personnel are properly instructed and coordinated. All site materials are to be inspected on arrival to site for relevant certification marks and that all materials are of the correct specification.
Greenleaf Innovations Ltd operates with a robust quality management system to ensure that all elements of the projects and the supply chain have been accounted for.
Airtightness
A building will not be certified as a Passive House if the required airtightness is not achieved. As such it is crucial that the airtightness of the building is properly developed and maintained by the Passive House contractor throughout the construction period.
There are various methods for achieving airtightness in a Passive House, though quality assurance of the materials being used is as important as the labour.
Typical leakage points in a Passive House are: connections of the external walls to each other and the floor slab, connections of the roof to the wall, cable and pipe feed through points, bonding of windows and doors or poorly adjusted windows and entry doors.
Airtightness Verification and Testing
We recommend that an initial airtightness test is undertaken directly after the completion of the building envelope with its airtight level i.e. after all external doors and windows have been fitted, but before interior installations. This ensures that it is easy to find and fix leakages in the unlikely event that they are present.
Site Supervision
We as the Passive House builder will ensure that site works are supervised by personnel trained to the Passivhaus Designer standard. All site managers will liaise directly with the architects and designers to ensure that the design is properly implemented.
Site processes
Site processes that would be considered normal on a conventional building site will not deliver a building to the Passive House standard. The devil is in the details with a Passive House and small errors in construction can make the difference. All works will be supervised appropriately.
Electrical installation
The electrical installation can cause multiple unnecessary penetrations in the airtight layer. It is best to utilise a service cavity in front of airtight layer and to install appropriate sealing members.
Ventilation Unit and Ductwork
The ventilation unit is the lungs of a Passive House and ensures that the building is provided with plenty of fresh air. We will ensure that the unit properly cared for, installed and commissioned on site as well as working with the Passive House Designer to check that it has been sited appropriately.
Heating and Hot Water
As with the electrical installation, any penetration of the airtight layer to provide services requires proper sealing. In addition all pipework will be insulated. We as the Passive House contractor would ensure that all pipework is flushed and tested before any final/concealing finishes are applied.
If you are looking to build a Passive House and require a builder or main contractor then we can help you. Please get in touch to discuss your project.