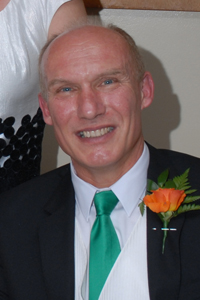 Maciek obtained a Mining Engineering degree at Cardiff University School of Engineering before completing his PhD in soil and rock mechanics. With both a doctorate and chartered status, he accepted an opportunity to lecture at Perth University, Australia whilst continuing to undertake further research. His projects revolutionised underground coal mining in Australia at the time.
With a young family, Maciek made the choice to move back to the UK in 1990 and quickly found employment as an Engineer/Loss adjustor in the Subsidence Industry. He formed Subsidence Management Ltd in 1996, a company that he continues to run with Ron Packman, Director of Packman Lucas, a prestigious firm of consulting engineers in London, whose projects include the London 2012 Olympic Cauldron.
Maciek's expertise was quickly recognised by councils and housing associations nationwide and he has managed and negotiated some of their most difficult Subsidence claims. In 2000 Maciek was made an Expert Witness of the Law Society, a status that he continues to hold and is often called upon.
Subsidence Management Ltd has developed several innovative Subsidence remediation and groundworks techniques for subsidence problems including comprehensive designs of tree root barriers, soil rehydration techniques and safe excavation of basements under existing buildings.
In 2010 Maciek formed Greenleaf Innovations Ltd with Chris and has applied his expert knowledge of geotechnics to renewable technology. This has proven particularly useful in designing strong foundations for ground mounted solar photovoltaic arrays and for borehole collectors of ground source heat pumps.
In addition to GIL, Maciek continues to run Subsidence Management Ltd whose primary source of work comes from working with insurance companies to manage the Subsidence claims of local councils and housing associations. SML operates Nationally and has worked for both Bristol City Council and South Gloucestershire Councils.
Maciek is a Member of Institute of Mining Engineers, has a PhD, is a Chartered Engineer and is an Expert Witness of the Law Society.